Viaggio Apartaments & Hotels Plan Dolce
Unforgettable experiences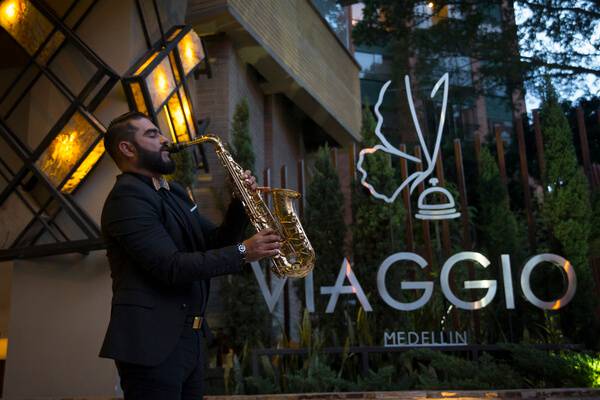 Our rooms are designed for your comfort, Enjoy an exquisite dinner and night with an excellent company, Live Viaggio Medellín, It will surprise you!

- Two welcome cocktails!

- Accommodation night for two people in selected room 🌜

- Romantic dinner for two in the restaurant or in the room. Menu selected by the chef, includes 1 entry to share + 2 Main dishes + 2 Desserts + Table Decoration. 🥗

- Breakfast in the room for 2 people.

- Decoration with two electric candles and a bouquet of flowers. 💐

- Late Check Out - 2 Hours (Subject to availability) ⏰

- Free parking 🚗

You can buy a bottle of House Wine 🍷 with a special price!