Viaggio Apartaments & Hotels Plan Dolce
Unforgettable experiences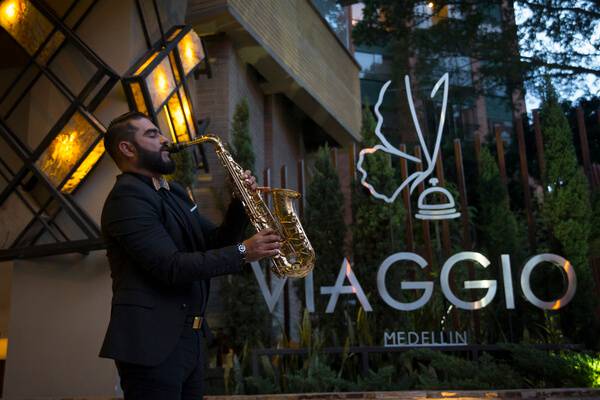 Our rooms are designed for your comfort, This plan includes a romantic dinner to share with the person special to you.

INCLUDES:
- Two welcome cocktails.
- Night accommodation for two people in selected 🌜 room
- Romantic dinner for two people in the restaurant or in the room. Menu selected by the chef: 1 entrance to share + 2 main courses + dessert tray and a bottle of wine.
- Breakfast in the room for 2 people. 🥰 (Eggs to taste, Fruit portion, hot drink, cold drink, bread)
- Decoration in the room: Balloons according to occasion, electric candles, roses and dessert to share 💐
- Free 🚗 parking

** Dinner assembly on private balcony overlooking the city surcharge of $ 80,000.